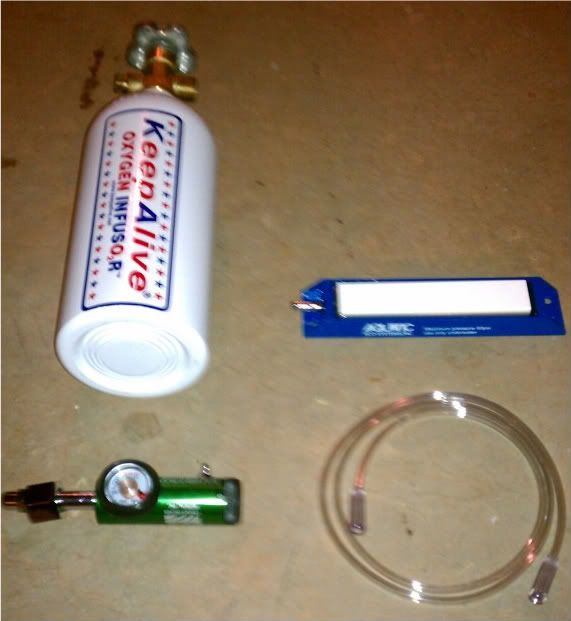 Fishing Lake Lanier for Striper in the summer months can be difficult to say the least. One problem commonly shared by anglers is the difficulty in keeping Blue Back Herring alive. As water tempature increases the less oxygen it will hold. When fishing from a kayak you do not have the benifiet of having a large live well. So water temp and volume become a problem for kayak anglers.
I just purchased the Keep Alive O2 System and will be doing testing and review on this product with hopes that it will produce happy bait that leads to big fish that equals a happy angler.
One theroy with this kit is that as the oxygen expands, it over time will actually lower the water temp in your bait tank. I do not think this will be significant enough to warrent not taking a frozen bottle of water to keep the water cool.
Another is that ambient air only has about 20-30 % oxygen in it, couple that with the inefficient manner that a common bubble box and stone puts oxygen into the water you get poor performance when the water temps rise.
The kit consists of a cylinder, Regulator, 4' hose and a ceramic difuser stone. The kit costs around $175.00 and the tank can be refilled for about $8.00. The salesman claims that a single refil will last for approxmately 200 hours.
So hopefully by the end of summer I will be able to provide an educated and insightful review of this product.
Tight Lines,
Walt
You can purchase this system at Hammond's Fishing Center in Cumming, Ga.
http://www.hammondsfishing.net/