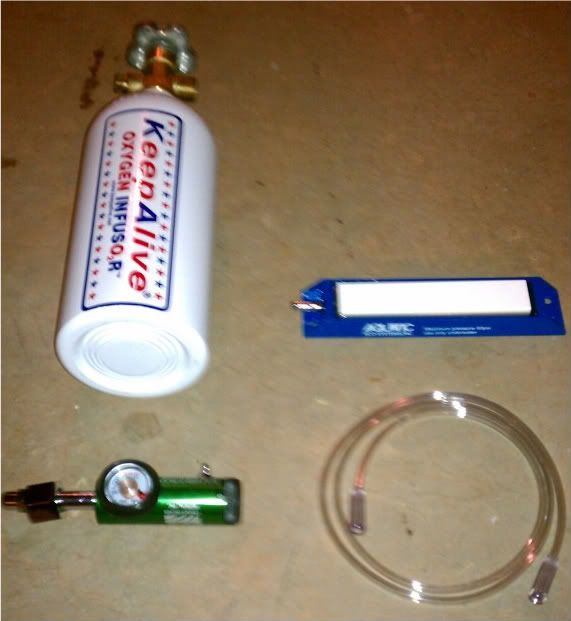 Got my bait tank put together a few weeks ago and have had a chance to use it four or five times and it works great! So, first I purchased a dog food container from Petsmart for the platform in which to start with. It holds about 7 to 8 gallons of water, however I usually only use 5 gallons or less due to weight considerations. I Secured the lid with a cord so as to not lose it while fishing. After all how much gear is on the bottom of some lake or river due to not being secured? I placed j-hooks around the tank in order to secure it with my bait well bungee's. I then took a handle off of a pool chemical bucket and drilled holes in it to make a carry handle.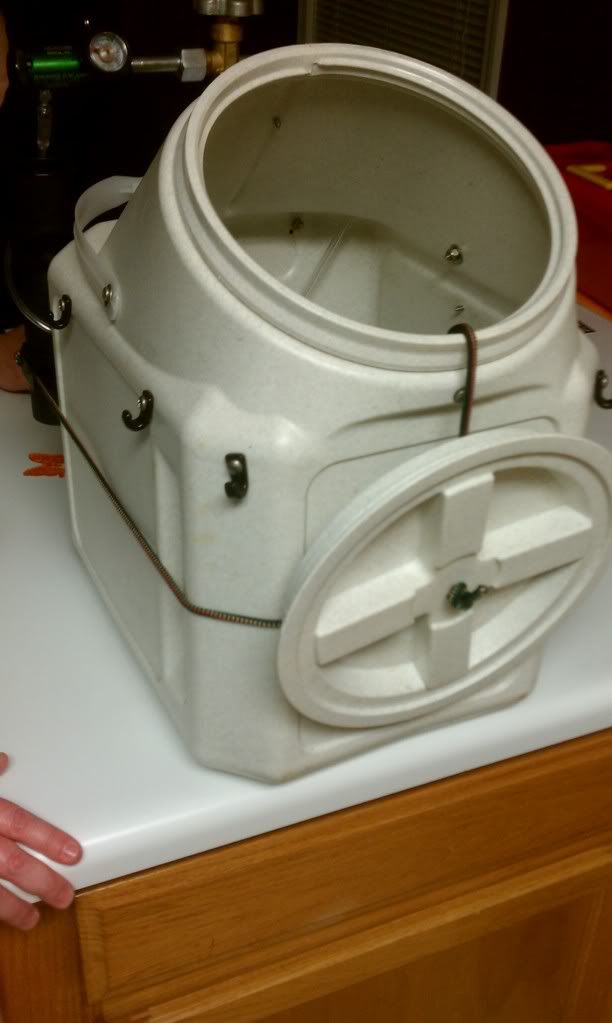 I then mounted a Berkley three rod holder on the back which doubles as a holder for the O2 tank. The O2 tank is secured with a stainless steel band clamp.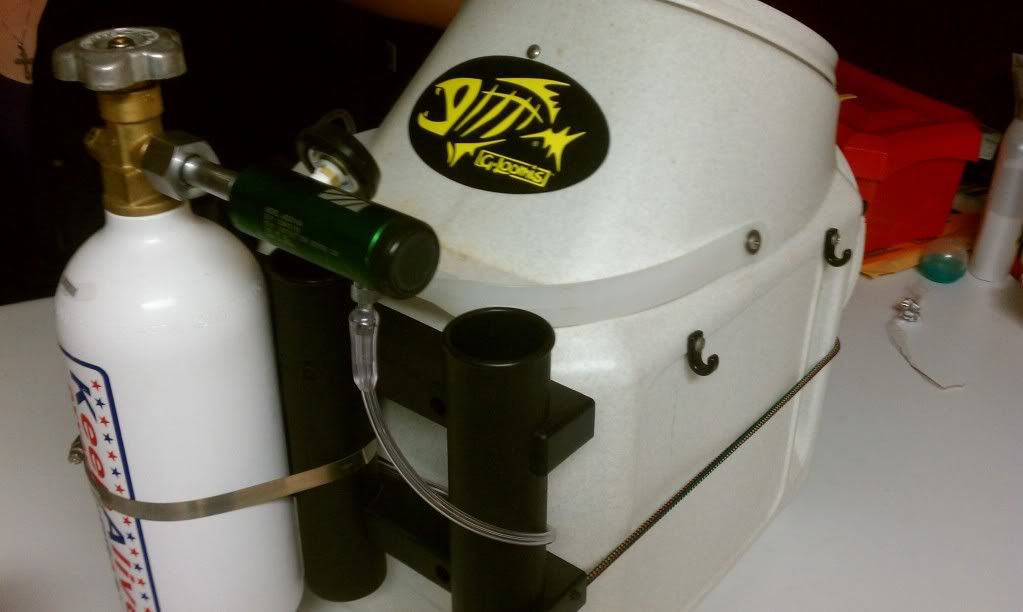 Note: there are no holes drilled below the water line. The bottom of the rod holder is held to the tank with a bungee, which doubles as a good place to secure those what-not's and do-dad's you have nowhere else to stick.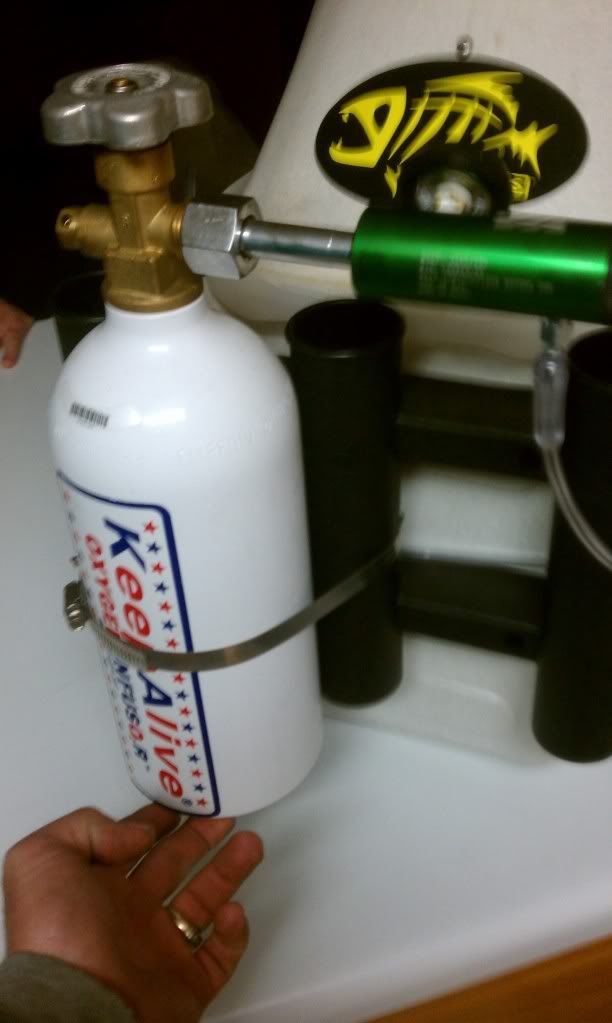 The air hose is passed through a half inch hole with a rubber grommet in the tank.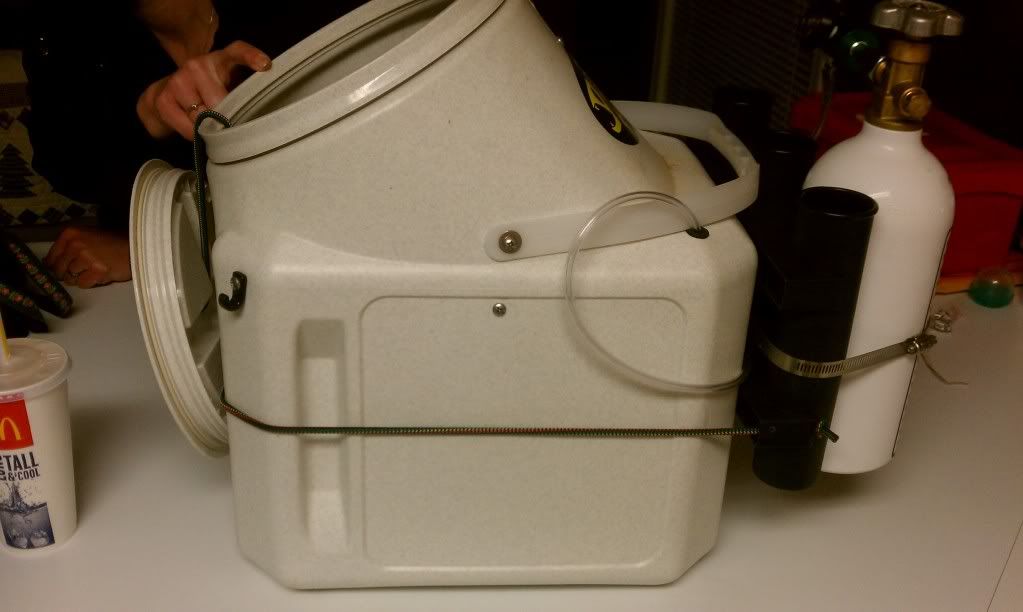 And finally last but not least the ceramic diffuser is in the bottom of the tank, This is perhaps the heart of this system as unlike "bubble box" stones, this baby makes bubbles so fine you can't distinguish them from one another. This aids in the saturation of oxygen into the water.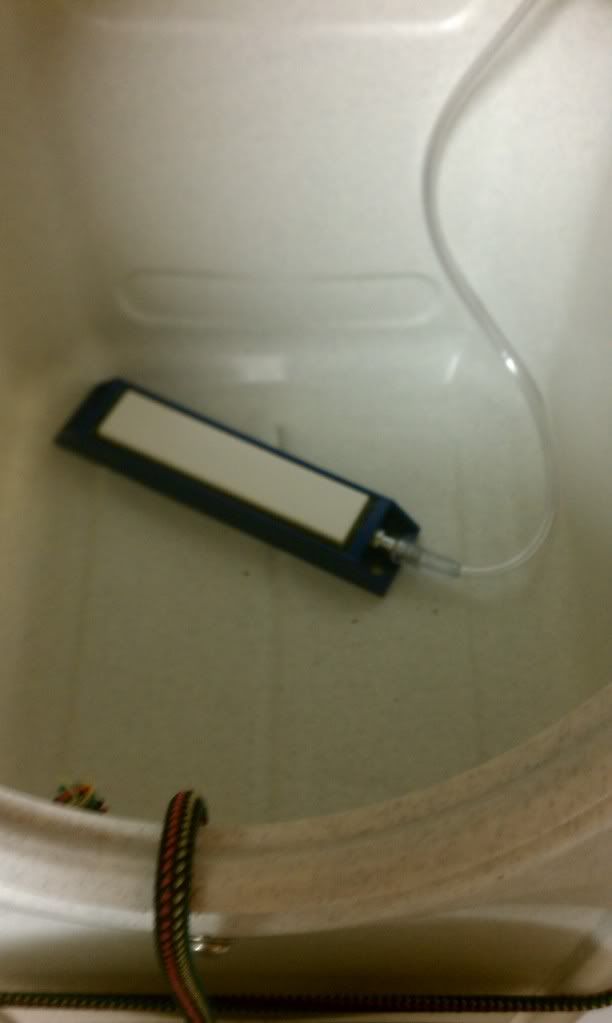 I picked up the O2 system at Hammond's Fishing Center in Cumming, GA for $175 and they filled the tank for free. It costs $8 to refill the tank. I have used it for about 50 hours so far and still read half a charge on the O2 tank. This thing will pay for itself in just one season. If you fish as much as I do with live bait the savings will come from your bait not dying, not having to buy D Cell batteries each trip and having your bubble box crap out on you at the most unfortunate times. I might add that when using Blue Back Herring They seem to stay extra lively and peppy; big Striper's like peppy bait!
To see an updated post about the latest upgrades and configuration of this set up go here:
http://www.tightlinesandplasticboats.com/2014/01/new-hybrid-bait-tank-build-with-keep.html