I really love the pressurized oxygen system, this is by far the best system to use in the summer for Blue backed herring. However I wanted a little more flexibility with my bait tank especially since I am going fishing in Florida in March. So My buddy Tim picked up a container and I really thought it would make a great tank. So he gave it to me. Thanks Buddy!
Some of the issues I have found using the Vittles vault that I have been using is that it is a sail and really catches the wind. So I had already been on the lookout for a more suitable container. This container has a lower profile is lighter and has a hinged lid. The best part is it costs half as much as the vittles vault. I have not checked usable volume yet but my best guess is that I only lost about a half gallon of usable volume.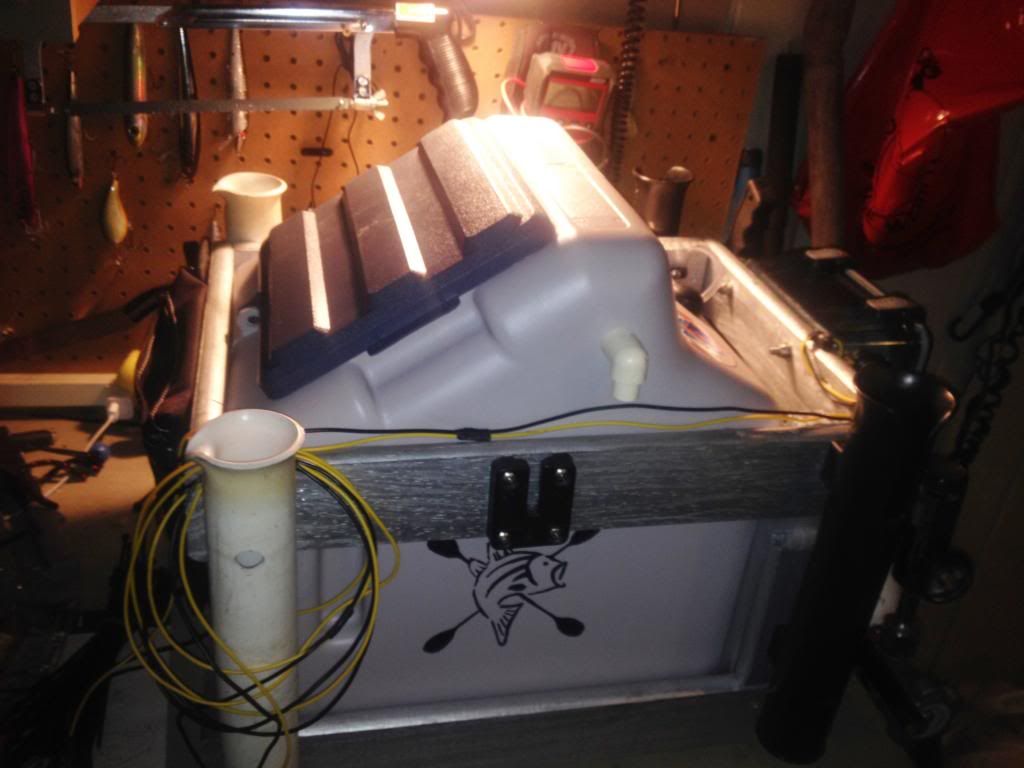 The idea here is that I do not only have the normal oxygen aeration system that I normally use but I am making the tank where it will also replenish the tank with fresh water when applicable. This will really come in handy when using bait that is not as fragile as herring. When bait are in a tank they consume the oxygen in the water. However the byproduct of their aspiration is CO2, Nitrogen and ammonia. Over time this allows the water to become toxic and no amount of oxygen will help this.
I wanted a pump that I did not have to slow the flow down on, was self priming and was low volume. After much research I decided that there was not a marine pump made that would fit my list of requirements. So I found a Mr. Gasket 12v fuel pump at advanced auto and thought I would give it a shot. You will see it in later pics. The flow and pressure was perfect, the only other thing only time will tell is whether or not corrosion will effect this pump.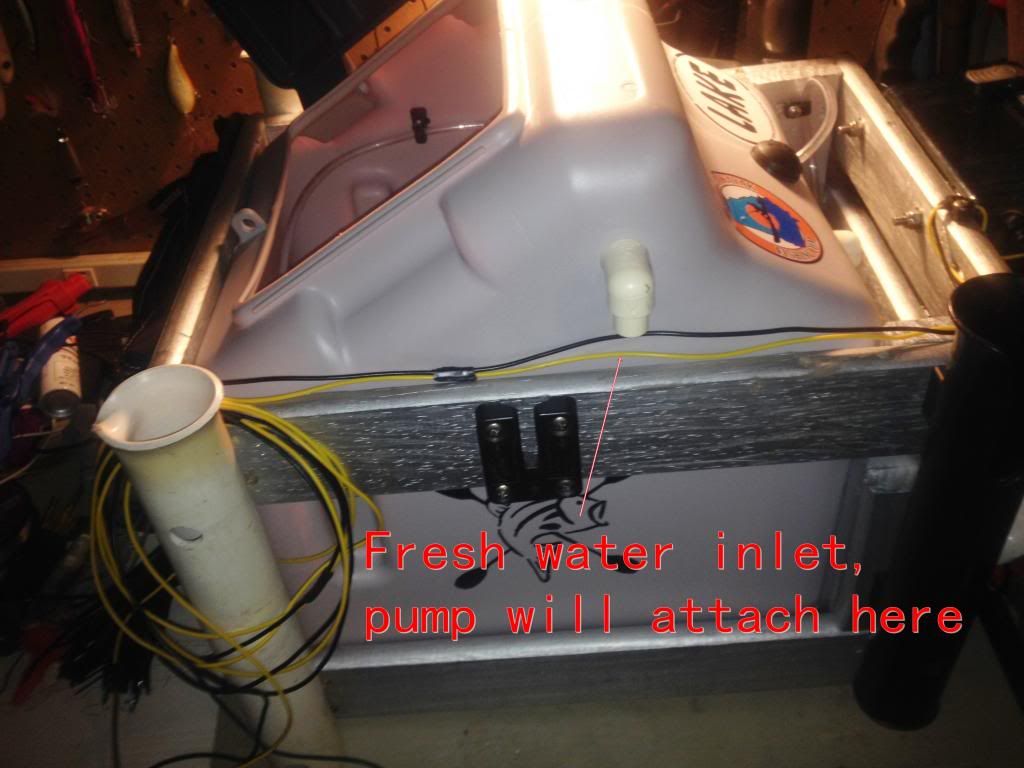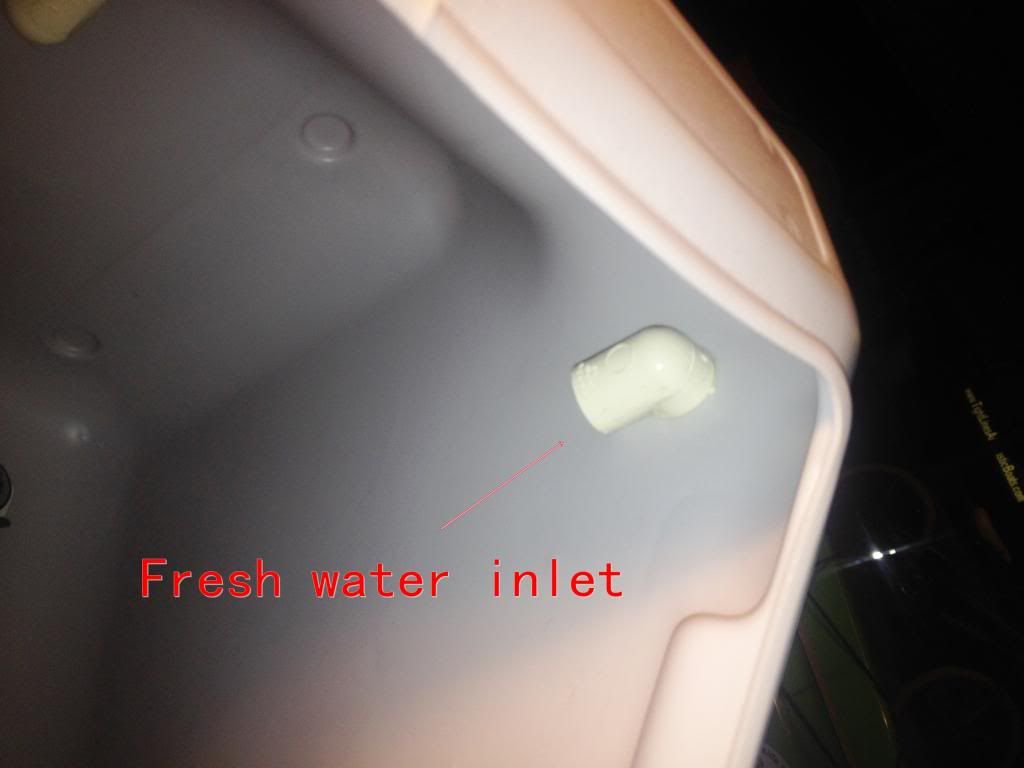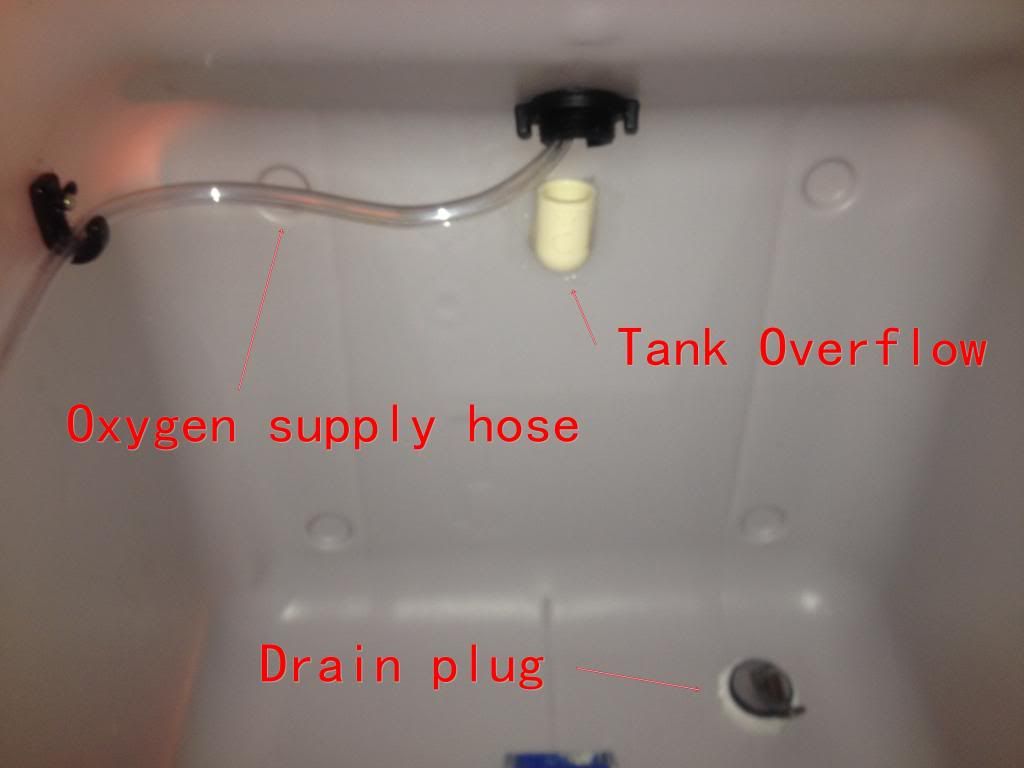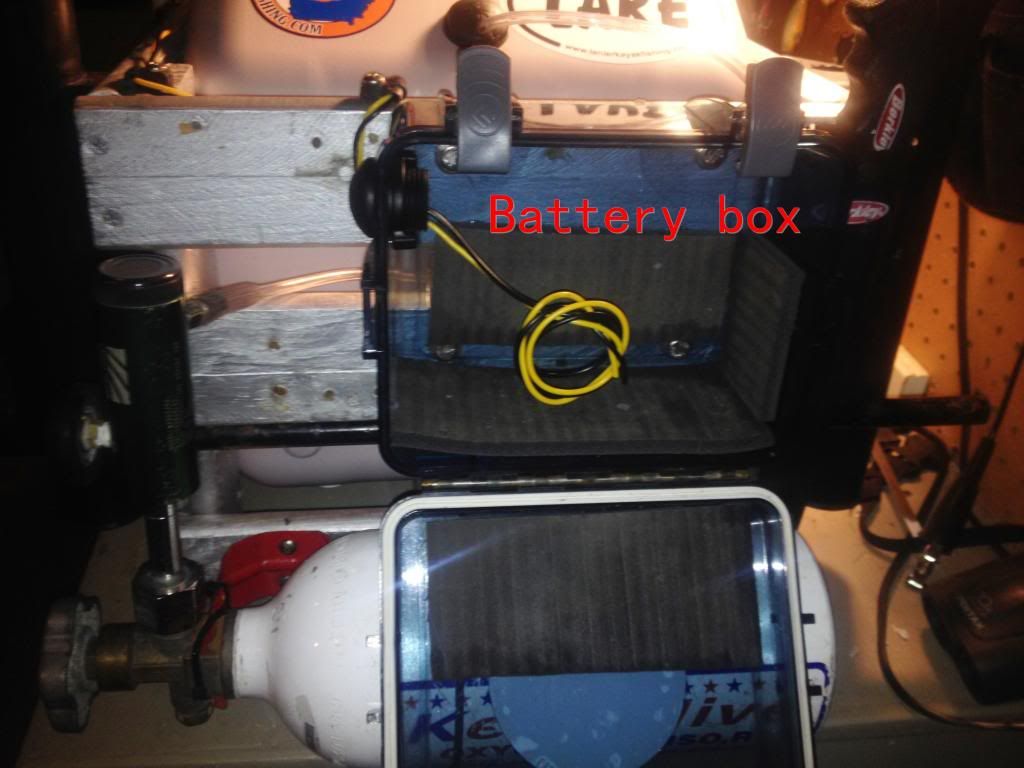 There are still a few mods that I have in store for this baby, One being LED interior lighting and maybe some exterior insulation panels.
The crate I built for My bait tank was just a mock up made out of scrap wood I had laying around. It allowed me to evaluate The effectiveness of my idea with no cost. So with the new ideas I got from using it, I decided to go ahead with the working model. I had originally planed on making the frame out of aluminum but when one of my buddies told me about a product at Home Depot, I thought I would investigate it. The product is a cellular PVC molding That is intended to be used in facing exterior trim on homes. It is basically a Plastic board and comes in many dimensions. I was really surprised at the weight of this stuff, it is really light.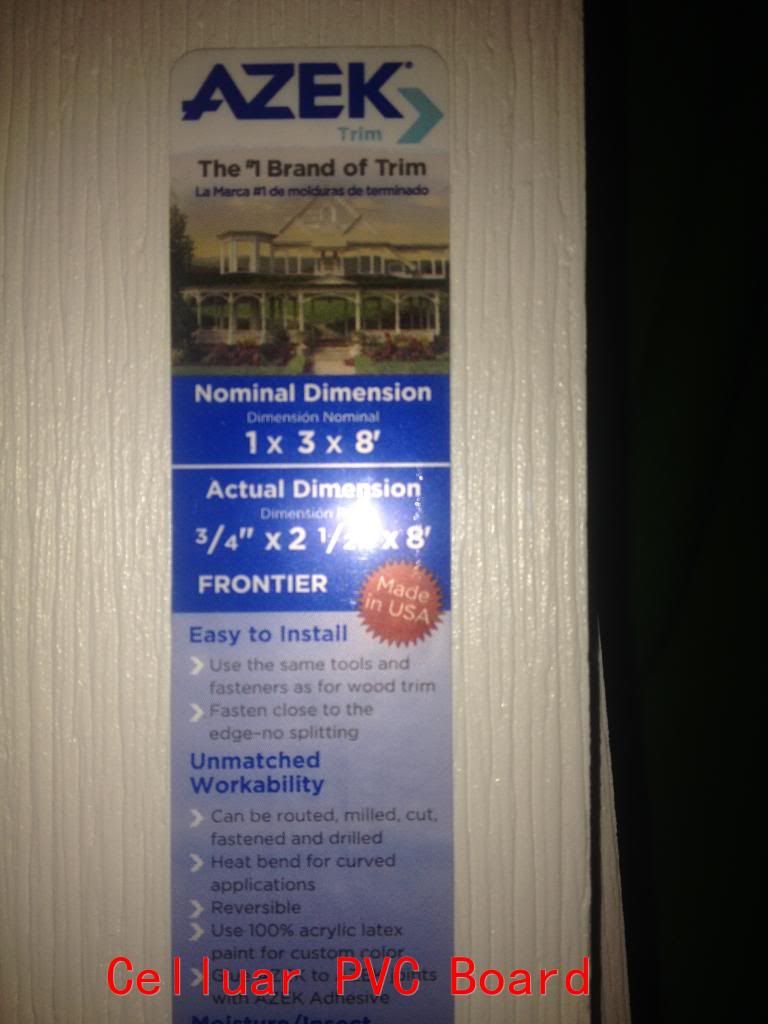 The great thing about this product is that it has a 20 year warranty, cuts well, can be glued with PVC Glue and takes screws well. So I picked up two 8' lengths some PVC glue and these baby's.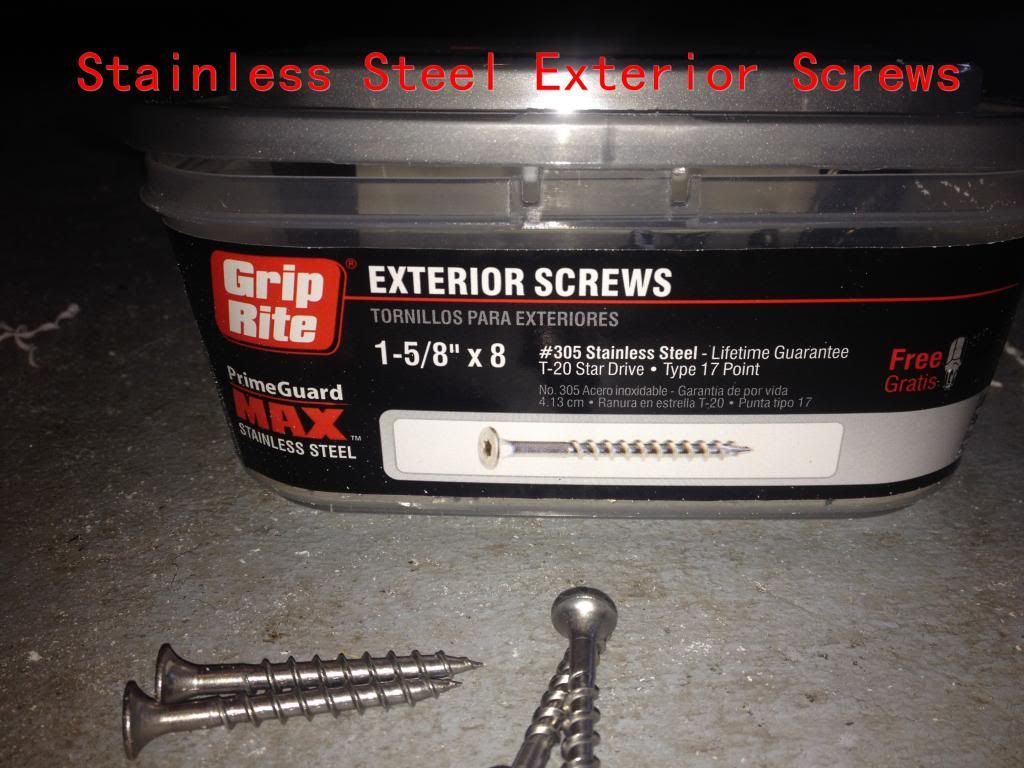 I pre drilled every hole, glued every joint with PVC glue and fastened with the Stainless Steel Screws, this stuff was super easy to work with.. Now I have a Frame that is lighter than wood or aluminum and will out last my Kayak.
This is the rear view of the tank, you can see how tight and solid all the joints are.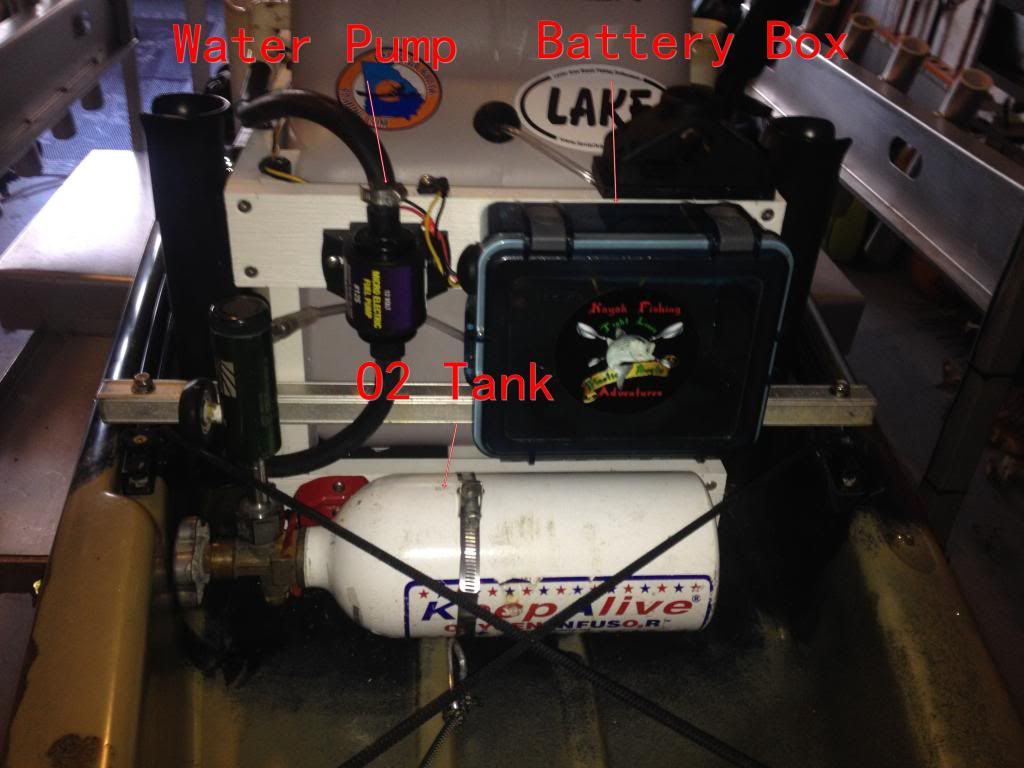 Side View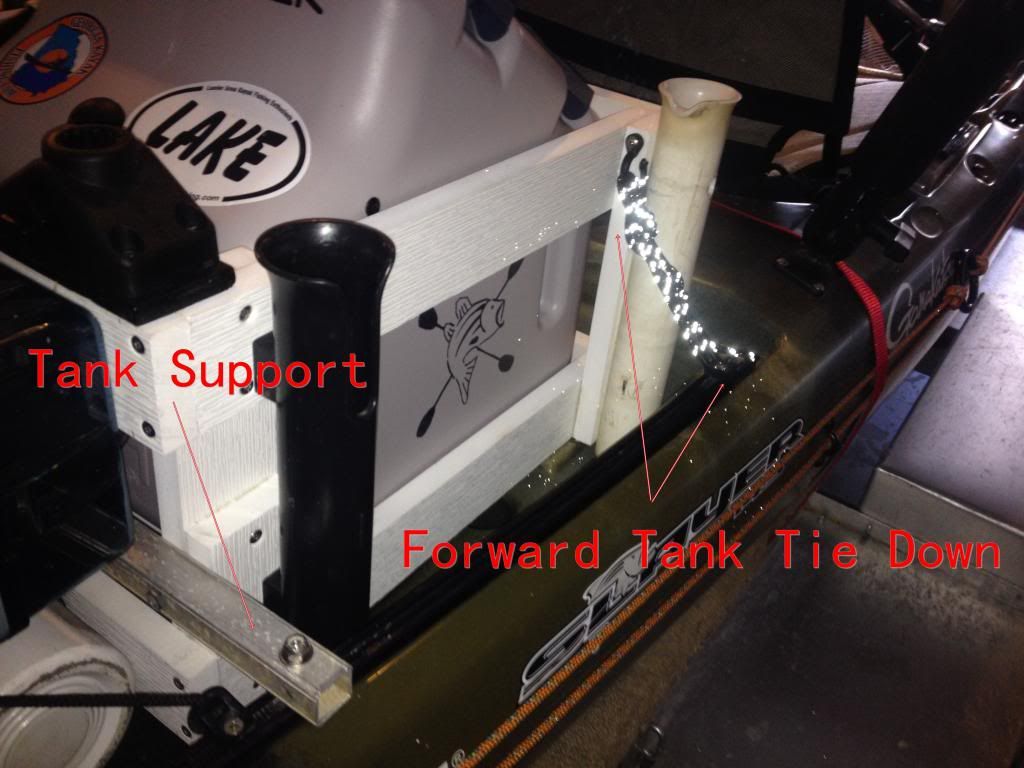 Front View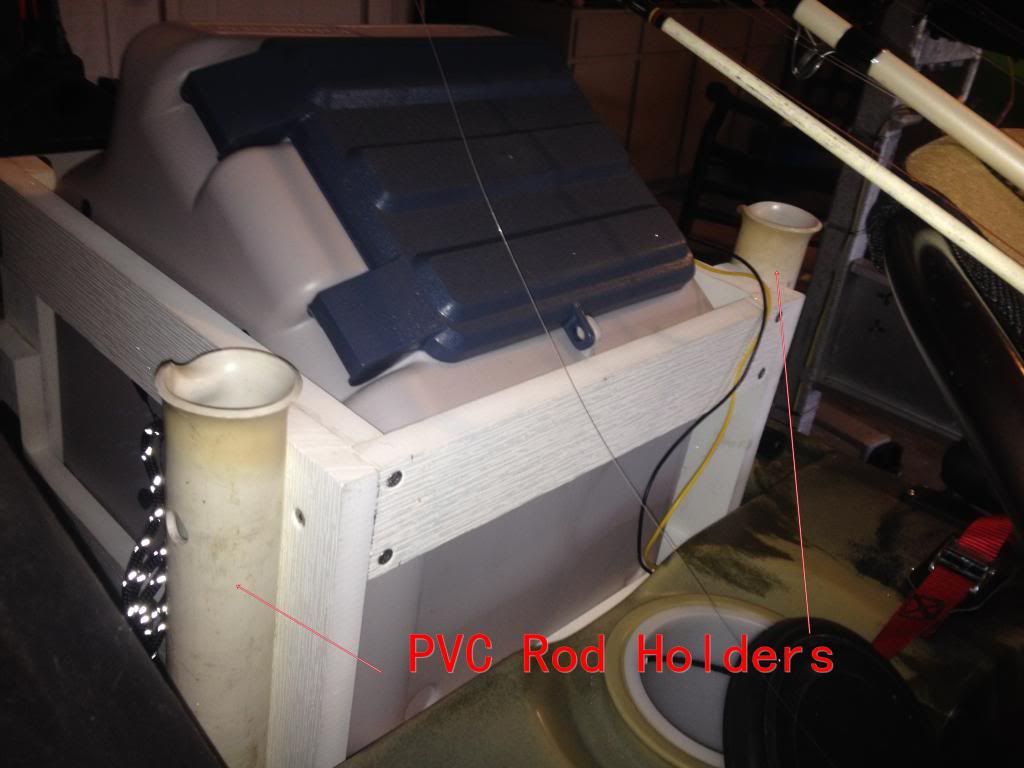 Tank support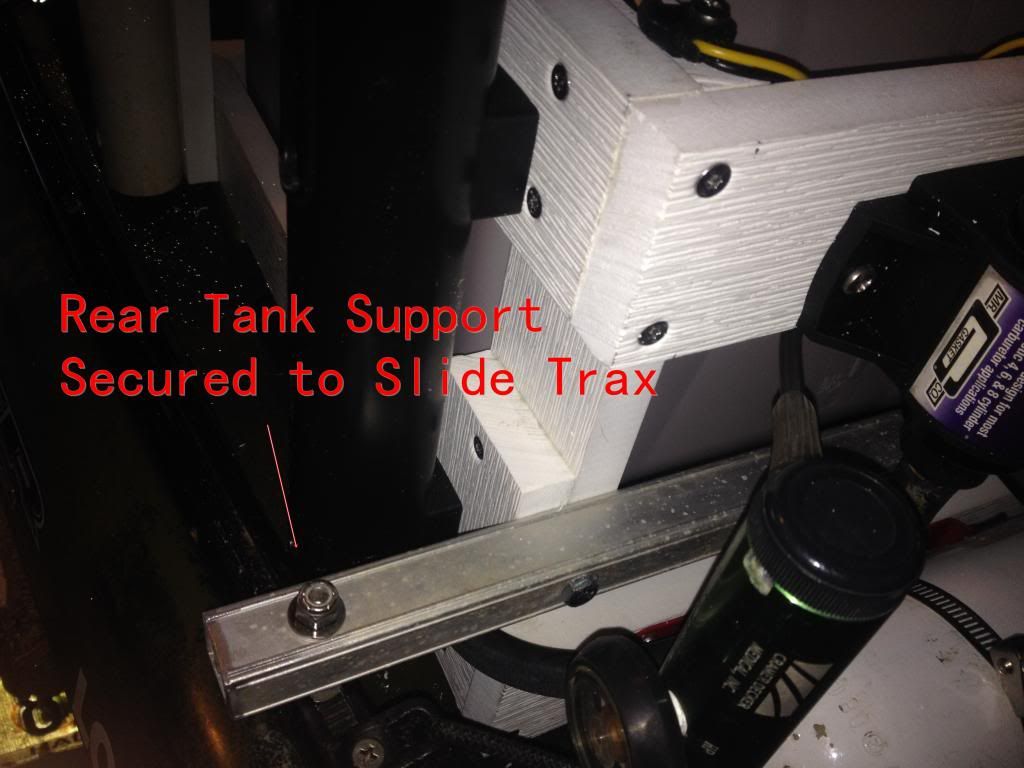 Front tank tie downs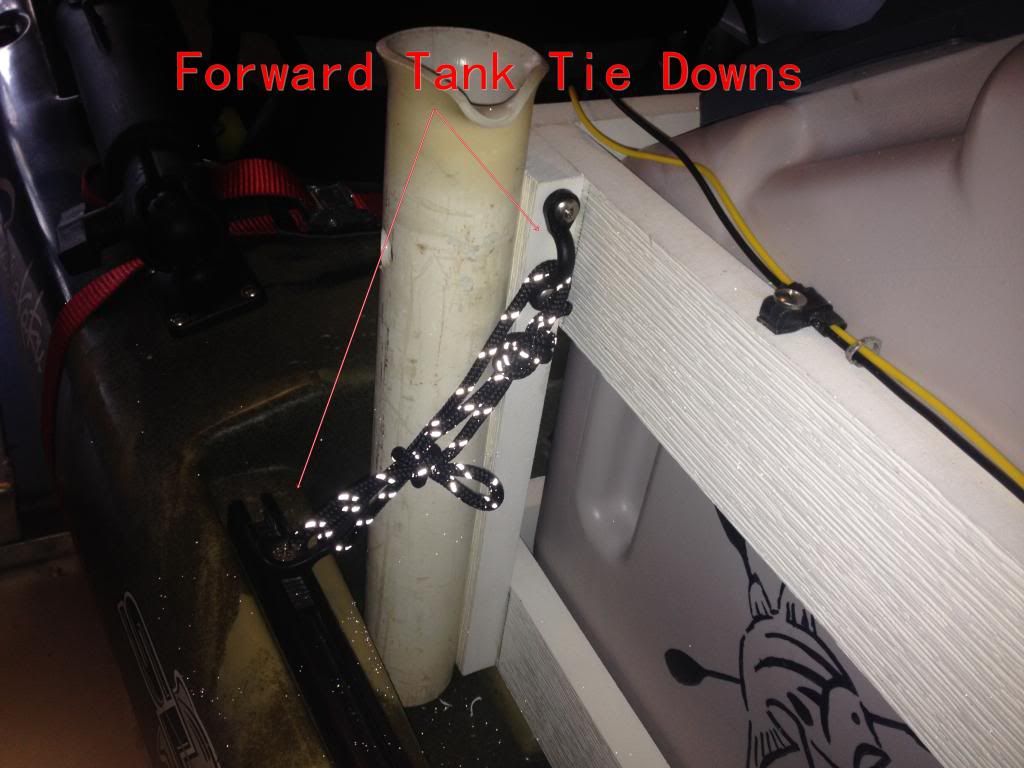 My custom made GoPro Mount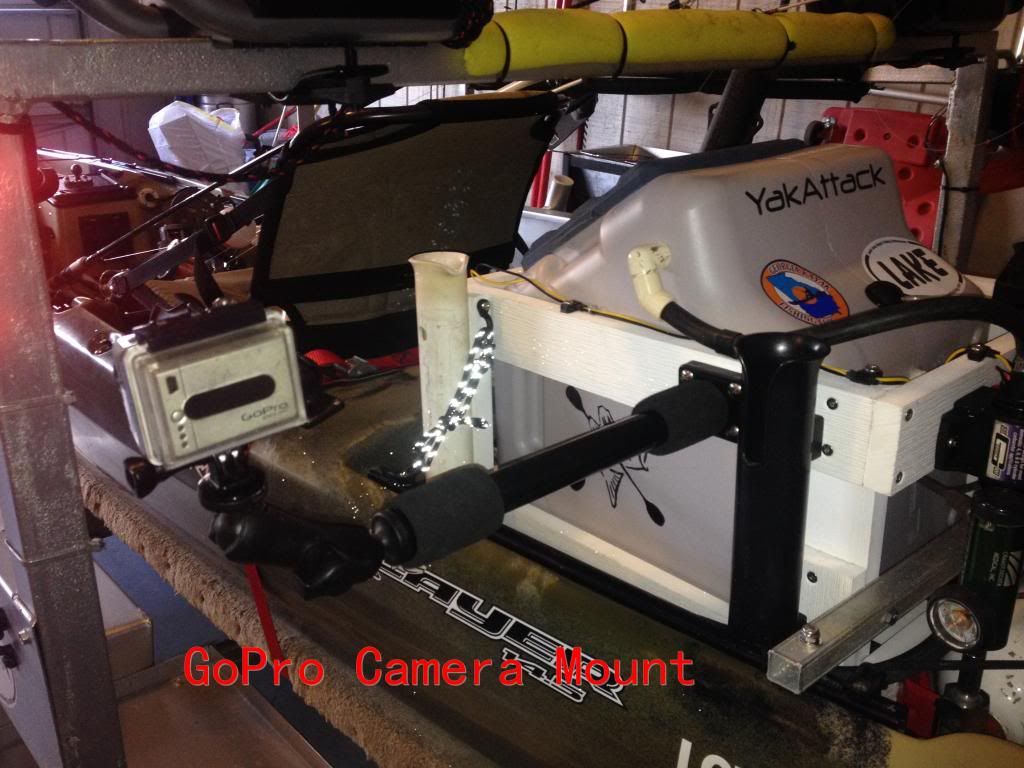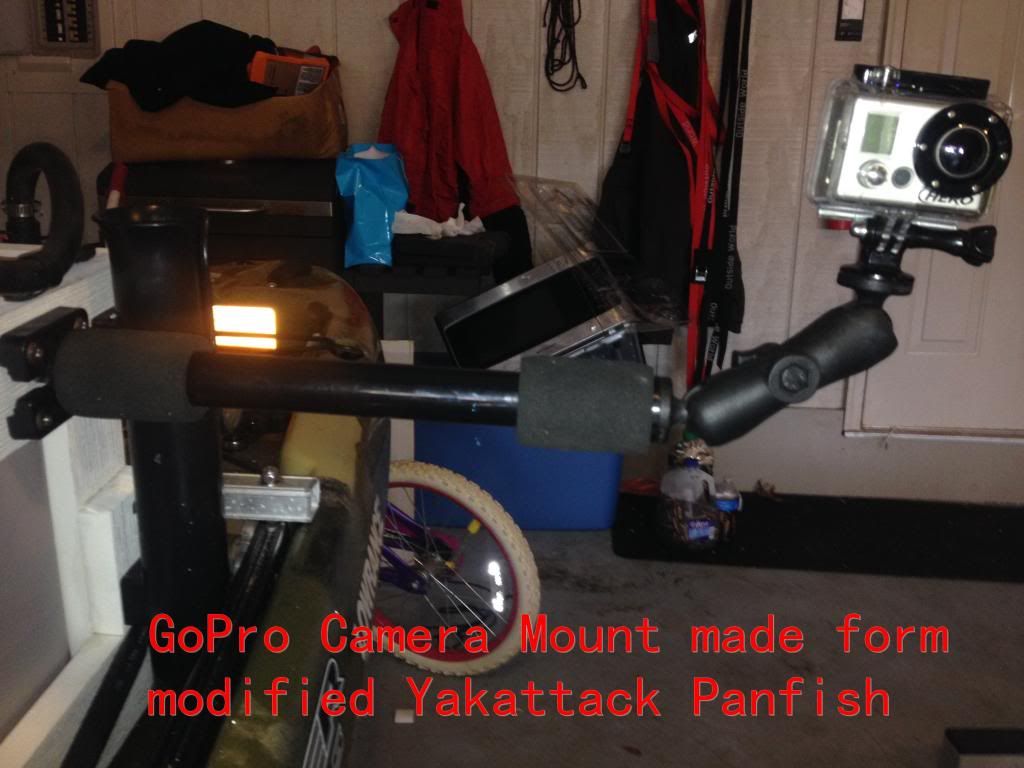 Here are a couple of pics with the insulation added

I have yet to install LED light or construct a small water tight box for the switching, but it has been really cold and windy lately so it will not take me long to complete.
If anyone would like to build this crate to hold the Blitz 40 Dog food container I will be glad to provide the dimensions of every board to make it easy for you.
UPDATE: I have since scrapped the recirculation feature as it really did not perform like I wanted it to. I also have modified the frame to get a lower profile, cut down on some of the weight and added six rod holders.
This project went through many evolutions of modification and refinement. Here is the finished product.
Here are the components I used, if you want to construct your own.
Keepalive KA970-02 Diffuser
Keepalive KA902-02 Regulator
Keepalive KA946 15'Hose
Keepalive KA915 Cylinder
Bergan Stack-N-Stor 40 Stackable Storage